Custom home additions
Do you want to complement your living space with some additions? Our network of custom home building professionals are here to offer the most suitable and desirable designs that perfectly blend in with the existing structure of your custom home.
From sunrooms to the basement, additions are an excellent way to utilize your home space instead of moving into a larger one.
There are several ways to utilize additional space in your home but using it the right way is what makes your home special.
Additions offer a cost-effective way to solve storage issues and increase your property's value.
Even more, it's a perfect solution to accommodate more family members in case you have parents or siblings moving in. On top of that, by utilizing the current home space, you save the expense of moving into a new home.
You can have a conversation with us, and our custom home builders of St Petersburg, Florida will let you know the right way forward for home additions..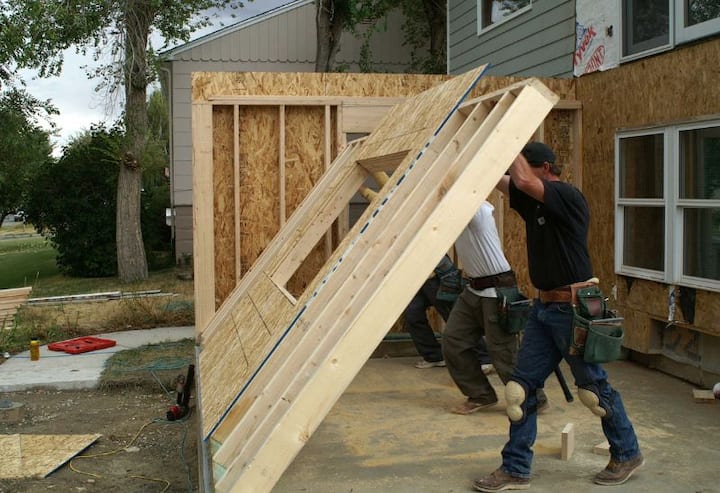 Sunroom and basement additions
No St Petersburg sunroom or basement addition is too big or too small for our experienced team.
Professional sunroom additions
Let's first talk about sunrooms. They come in different designs and offer several functions.
For instance, a three-season porch can be used in summer, spring, and fall. On the other hand, a four-season room is suitable for all four seasons, unlike a three-season porch that gets cold during the winter season.
Regardless of the type of sunroom, the purpose remains the same: to get exposed to light and use it for sunbathing.
Besides, you get to enjoy the outside views and relax in a spa-like retreat. You can also turn it into a children's play area or a home office.
Basement updates and new additions
Basements, on the other hand, offer a multipurpose space and seasonal comfort. There's no better way to utilize land than build a cellar.
It offers a perfect room for an emergency shelter. Essentially, if you live in an area that witnesses hurricanes occasionally, you can benefit from the basement in your home.
It also gives easy access to underground repairs.
Even more, if you are a retired couple, a basement can serve as an ideal rental portion. First, you'd get the fee. Second, you won't have to worry about tenants' annoying habits because they'll be in your basement – out of sight.
If you plan to utilize extra space in your home with a sunroom or a basement, we are here at your service.
Think of an interior design, and our architects will build that for you.
Any area can be used to create just about anything, but it takes smart minds to utilize it to the maximum. Our network of custom home building professionals ensures to make the most out of your additional space.
So, instead of sitting in your yard and being vulnerable to mosquitoes, bugs, and direct sunlight, you can consider a sunroom. A basement, on the flip side can be a perfect way to make your home more spacious without buying another piece of land.